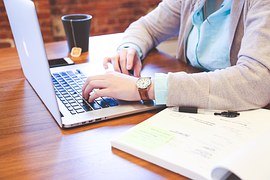 5 tips for when you're thinking about starting therapy.
Seeking help when we're going through a hard time in our life can be hard. You might feel embarrassed, weak, and confused.  Maybe you already have experience with therapy and you feel it didn't help you.
Not all therapist have the same style of doing therapy. And a lot of factors come into play when trying to find a therapist.  Here are a few things to look out for that can help you find the right therapist for you.
1. Make sure you and the therapist are a good match. Many studies have been done that show that the most important thing in therapy is the client-therapist relationship. You're going to be talking about very personal things. So you have to make sure you feel comfortable with your therapist. I really believe you can tell from the first session, sometimes by the first contact, if you and your therapist are a good match. It is completely okay, actually it is your right, to look for another therapist if you feel that it's not a good fit. And trust me, the therapist will appreciate this too. "Interview" the therapist before you make an appointment to ask about their therapy style, as well as their experience with specific issues.
2. Check to see if the therapist works with, or at least has some experience, with the issue you're having. If you're looking for help with post-partum depression for example, you want to see if the therapist has some experience with women's issues. If your 5-year-old is struggling with a trauma, you want to seek a play therapist or someone who has experience with children and trauma. You can get some of this information off their website.
3.If you're going to be using your health insurance to help pay for therapy sessions, check to see how many sessions you're allowed to attend. Some insurances have unlimited sessions and others only give you a certain amount of sessions that they'll cover. A lot of insurances have different rules for medical services versus behavioral health services.  I only warn you about this because I know so many people who started sessions with a therapist they really liked, only to be forced to stop attending because insurance did not cover sessions and they just couldn't afford to continue. It's very sad when this happens.
4. Make sure the therapist provides appointment hours that fit your schedule. Psychotherapy is a process and requires multiple sessions. Sometimes just a few sessions, other times for months or years. Again, you don't want to start with a therapist you like to only have to stop going because you can never fit in appointments into your schedule.
5.  Ask people who you trust if they can recommend a therapist. Everyone knows that word of mouth are the best referrals. They already have worked with the therapist and can tell you more details about if  the two of you are a good fit for each other.
If you liked this post, feel free to share with your friends. And if you want to receive more posts and resources I share, remember to sign up for updates.
About Liza J Alvarado, MS, LPC
Liza J Alvarado is a professional counselor in private practice. She serves Adolescents, young adults, and Spanish speaking families in the Bethlehem, PA area.