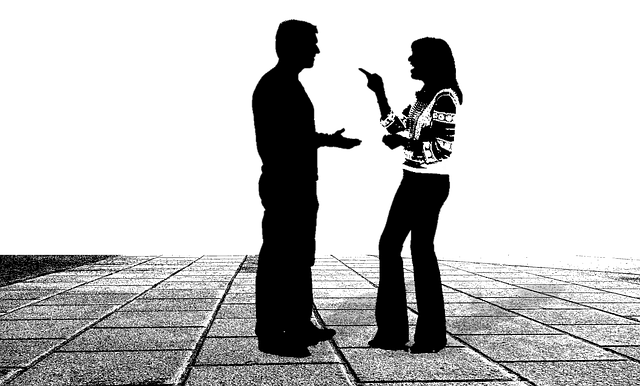 They're all over the place. The rude stranger. The "friend" who tends to criticize everything you do. The person who's always complaining. Or simply put, difficult people.
Being around difficult people can affect your mood and leave you feeling irritated or drained.  You can't always avoid dealing with negative people and you can't control them. But you always have control over how you react to these types of people. Try these strategies next time you're dealing with a difficult person:
BREATH. Slowly and long.
Negative people will push your buttons and trigger the fight or flight response. You may feel like yelling at them or hitting them, but that'll only make things worse. Staying calm is the way for you to keep an upper hand and think clearly of how you're going to respond.
When you emotionally react, you don't think clearly and end up mixing up your words or saying something you wish you hadn't.
Ask yourself "I wonder why they're acting like this?"
Asking this question gets you to take a step back and try to look at the bigger picture. Maybe they've had a bad day, maybe they just dealt with a negative situation, or maybe they are just a rude person and have a lot of issues within themselves. This does not justify their behavior. Instead, it helps you realize their behavior is most likely due to something they're going through and has little to nothing to do with you.
When you take things personal, that's when you react defensively. When you realize that the other person's behavior is their issue, not personal, you don't react in defense.
Step back.
Literally put room between you both. This again helps you not trigger fight or flight because that person is in your personal space. If you could, try going to another room to breath and cool down to stay in control.
Emotions are contagious. Physically putting some distance between you and someone who is complaining and being negative, could help you not catch their negative mood.
De-escalate the situation.
When dealing with negative people, naturally you're going to want to raise your voice. However, that only makes the situation worse. To decrease the intensity between you both, try matching their voice volume but decrease it slightly. For example, if they're yelling, speak firmly but don't yell back. You want to control the tone of the interaction.
You'll also want to be assertive in your tone by speaking firmly and specific. For example, "Please lower your voice and do not scream at me.
Focus on a solution.
What is the point of this negative interaction? Are you both arguing because you both think you're right? Is the other person hurt or feels misunderstood? Is the person you're interacting with an unhappy person and that's why they're constantly complaining?
Trying to understand the situation will help you find a solution. The solution could be changing the subject, trying to look at the situation differently or compromising. If a solution can't be found, it is time to stop waisting your time and walk away.
Remember, you have no control over other people. You can't jump inside their body and make them do what you want. But you do have control over how you react to people.
About the author.
Liza J Alvarado is a Licensed Professional Counselor in private practice. She serves Adolescents, Adults, and the Spanish speaking individuals in the Lehigh Valley, PA area.