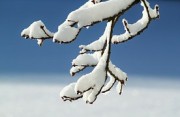 With the cold weather, shorter days, and less sun, it's no wonder that people get the winter blues. Some people even suffer from Seasonal Affective Disorder, depression that happens during a certain season every year, most commonly in the Winter.
Winter does not have to be this dreaded season. It's actually the perfect time to relax and recharge. Here are some tips to prevent and survive the winter blues by making the best out of this season.
Cuddle up by the fireplace.
Make Hot Chocolate.
Use a Bright Light Box
Go Snow tubing/sledding or skiing.
Be a kid and make snow angels or a snow man.
Enjoy your favorite soups and stews.
Bake cookies.
Curl up under the blankets with a good book or watching movies.
Go to an indoor pool.
Go ice skating.
Take pictures of the snow falling.
Donate food/clothes/toys you no longer use.
Hit up a Holiday concert.
Go camping.
Go ice fishing.
About the author
Liza J Alvarado is a professional counselor in private practice. She serves Adolescents, Adults, and Spanish speaking families in the Bethlehem, PA area.