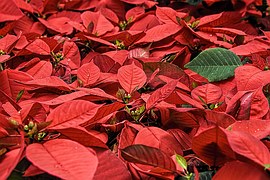 Running around, spending money, traveling, cooking meals you don't normally make, seeing family members…all of these things can make this time of year very stressful. But it's not supposed to be. The end of the year is a time of reflection, planning future goals, and spending time with loved ones. Remind yourself that this is a positive time by following some of the following tips.
Remember to take time for you by setting aside some quiet time. It can be as little as 2-3 minutes. Drive home alone the long way, or letting the hot water run a little longer when taking a shower.
Plan ahead. Things don't always go as planned but it's still a good idea to plan out your day and tasks.
Focus on the things you have control over. Let go of the thing you can't.
Keep a "To Do" list on your phone. Have a list for things you have to do as well as one for things you have to buy.
Ask for help. If you have trouble asking for help, that is something to work on. You're only one person and should delegate tasks to others. Kids like to be given "jobs" so put them to work.
If you're stressed about money or just don't have it, remember the saying "it's the thought that counts". Believe it or not thoughtful gifts are priceless since it shows you put effort into it. If you're in a relationship, get a Card from the dollar store or just make one with a personalized message of how much they mean to you. You can even get flirty with top 10 reasons I love you. Or creating an album/scrap book of pictures. Doing thoughtful things will also help you feel the love and lower stress.
Think of 5 things that you truly feel grateful for.
Volunteer or help out a family in need.
TAKE A DEEP BREATH
Keep things simple. Don't put more stress on yourself than you have to. There's no need to cook a buffet of food all by yourself, or feel that you have to buy a gift for all your guests (even ones you don't normally see).
Remember that you are supposed to be enjoying time off, being with people you love. Stop and reflect on everything you've been through this year, and survived. Remind yourself of the things that are important in life. When you do, it's easier to let go of the small things that in the bigger picture, don't really matter.
About the author
Liza J Alvarado is a professional counselor in private practice. She serves Adolescents, Adults, and Spanish speaking families in the Bethlehem, PA area.